Sign up for Bradbury's Roll Tooling Training Course!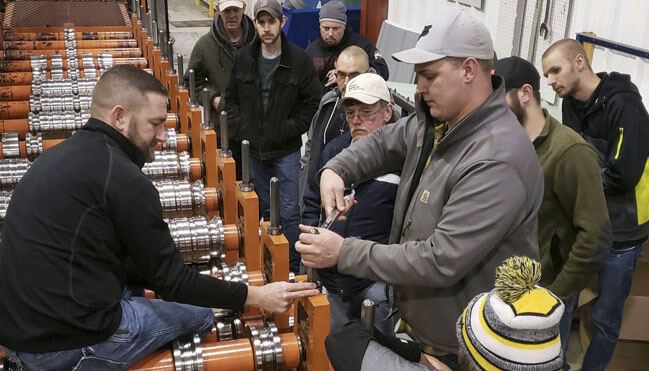 Invest in Your People!
Learn from the experts at Bradbury!
Thank you for your interest in the Bradbury roll tooling training course. Ron Dies, Bradbury Technical Training Director & Preventative Maintenance, will instruct and guide your employees during a full day of technical roll tooling training. With 20 years of direct experience with Bradbury equipment, Ron has a vast amount of knowledge to share with you regarding equipment install, maintenance, line operation, and more. Submit the interest form and someone will be in contact with you soon to discuss your training needs.