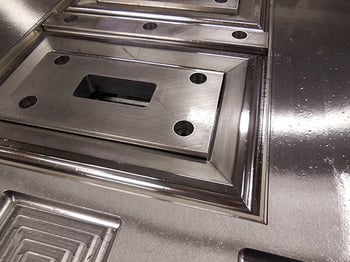 Emboss Dies
MDF has perfected emboss profiles for door panels. We have developed tool designs to create emboss details up to 0.270" deep, depending on material properties.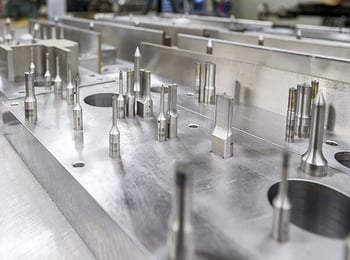 Pierce & Lance Dies
MDF has a long history of successful pierce and lance die projects in 30-gauge to 8-gauge applications. MDF can create custom punches for specific profiles and utilize die button technology for quick maintenance and product change-over capability.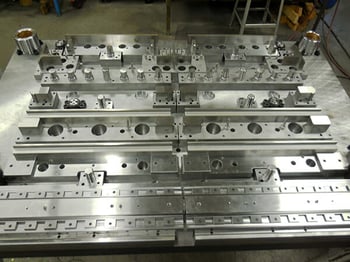 Progressive Dies
MDF designs are proven to exceed performance expectations in multi-stage progressive dies that pierce, notch, form, and part-off components through multiple die stations. Designs are centered on balancing force requirements, sized to customer equipment, and providing the best results for formed features.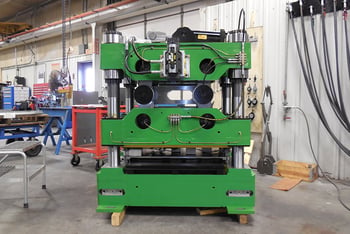 Hydraulic Presses
MDF designs and builds custom hydraulic powered presses rated at up to 200 Tons of force. Hydraulic C-Frame, Bridge, and Toggle presses are all in our design catalogs. We also offer custom solutions for high-speed hydraulic press applications with output up to 100 SPM at up to 30 Tons of force. Need a press operation without line stops? – ask about our flying press solutions.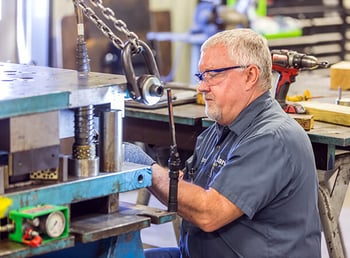 Die Maintenance
MDF offers full maintenance programs for dies. We offer services from evaluation and reset to full component and tooling replacement. MDF can service dies to your standards while documenting maintenance performed, including recommended future repairs.